Affiniti CRM, the intelligent CRM software built to keep up with all your diverse customer relationships at all customer journey touchpoints, smoothly, and efficiently.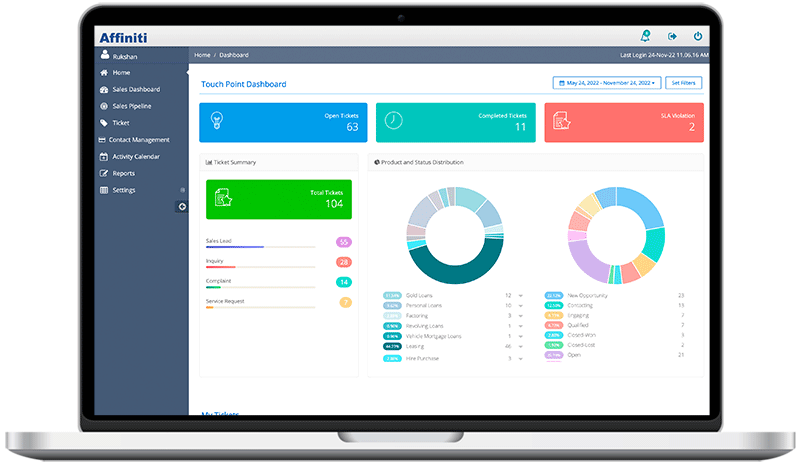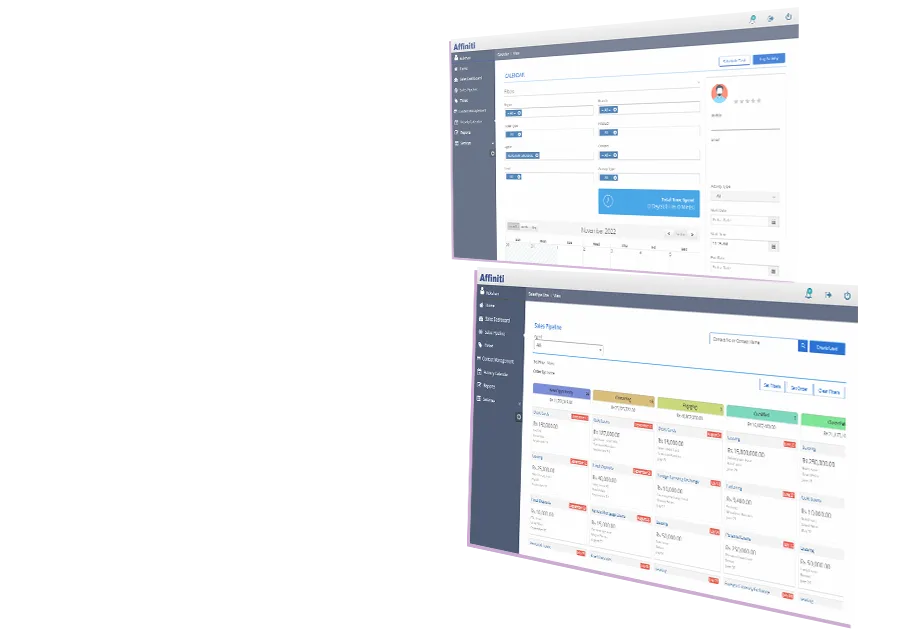 We offer a simple yet powerful CRM solution that encapsulates organizational strategy with smart processes and tools to deliver better customer experience and drive sales. Seamless integration with all customer engagement touch-points facilitates customer data compilation, interaction analysis, lead harvesting and sales funnel management.
Engineered to build lasting relationships, Affiniti CRM simplifies lead origination and conversion of inquiries to sales. Using the latest technologies, we have made getting and keeping customers, the key functions of sales and marketing, that much easier.
DATA CONNECTOR
Integrates with all data sources and consolidates customer and transactional data for single-click analysis. E.g. ERP, Core Banking, Operations Support Systems, Business Support System, etc.
CUSTOMER 360
Compile customer data from dispersed systems to consolidate interactions and easy analysis
SERVICES
Fully automated workflow manager to enable Complaints tracking, Service Request enablement or any bespoke customer journey implementation.
ANALYTICS
Built-in Dashboards and Reports along with the flexibility to integrate with any leading Bl tool to offer unprecedented customer and sales analytics
OMNI-CHANNELS MANAGER
Seamless integration with all customer touch-points, including but not limited to Call Centre, Social Media and external web sites to analyze customer interactions and harvest leads
SALES CANVAS
Keep track of the sales funnel across organization hierarchy with 100% visibility
MARKETING
Dynamic customer segmentation with integrated digital campaign planning, execution and campaign efficiency analysis. Cross-selling and up-selling prediction enables automated opportunity recognition.
AFFINITI MOBILE
Empowering front-line sales force with on-the-go lead capture, updates and conversion traceability recognition.
Affiniti CRM, our award-winning customer relationship management solution, adds value through artificial intelligent technologies assisting you to maintain healthy client relationships, and customer experiences, that improves overall business performance.