Affiniti Collect, the award-winning collection & recovery management software build specifically for SMEs, ensures a smooth end-to-end management of your receivables.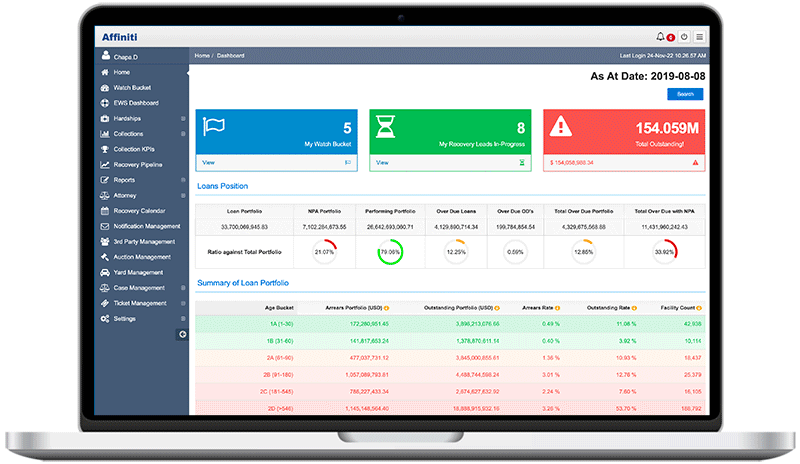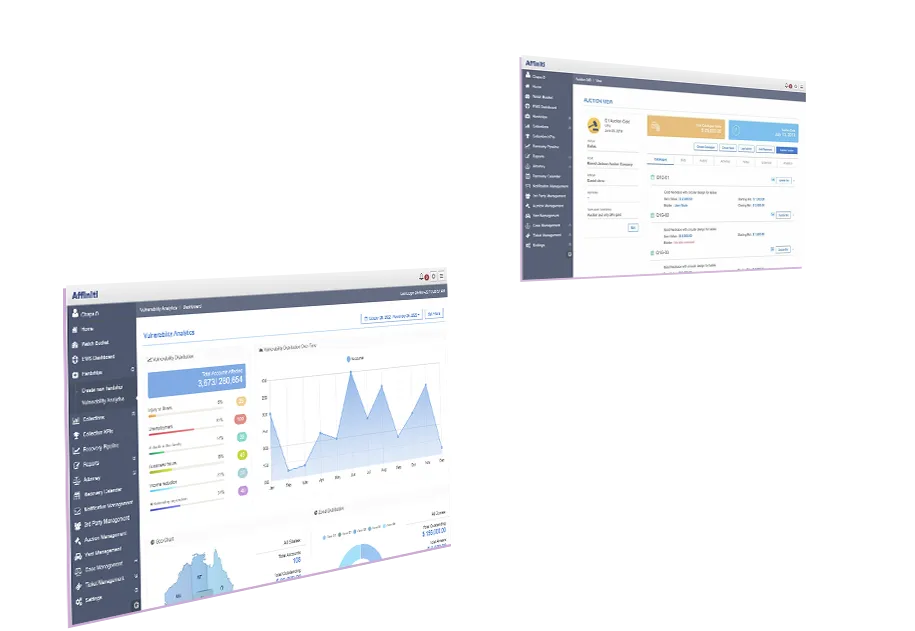 With seamless integrations across leading ERP systems including, but not limited to Microsoft D365, SAP, and Oracle, Affiniti Collect offers a unified solution that has proven capability of managing end-to-end collection and recovery journey of overdue invoices.
The degree of automation Affiniti brings to your collection and recovery processes can substantially reduce the stressful, repetitive, and voluminous activities handled by staff members. The reduced workload will enable them to engage more with critical customers to offer a higher quality service and strengthen the collection process.
DATA CONNECTOR
Integrates with Core Banking System, Card Management System, ERP or Data Warehouse to analyse the full lending portfolio
CUSTOMER 360
Provides a 360-degree customer credit view within a single dashboard including payment history and customer scoring
RECOVERY RULE ENGINE
Automates the collection & recovery journey commencement & subsequent escalations across different collection officers & departments with strict SLA monitoring
WATCH BUCKET MANAGER
Manages the age bucket classification and assigns leads accordingly for prompt follow-up
ANALYTICS
A wide spectrum of Dashboard representations & pre-defined set of reports for Top management, Risk Managers, Credit Controlling/ Monitoring Units & Collection Agents
DUNNING NOTIFICATIONS
Sends automated notifications through diverse channels including SMSs, emails & letters to customers & staff to alert, remind & avoid delays
Built specifically for the needs of Small-Medium-Enterprises (SMEs), our time-tested intelligent solution, Affiniti Collect makes a substantial difference in quality, productivity, and profitability of your collection and receivables portfolios.
Portfolio Quality Improvement